Synthetic Marble, Granite, and Onyx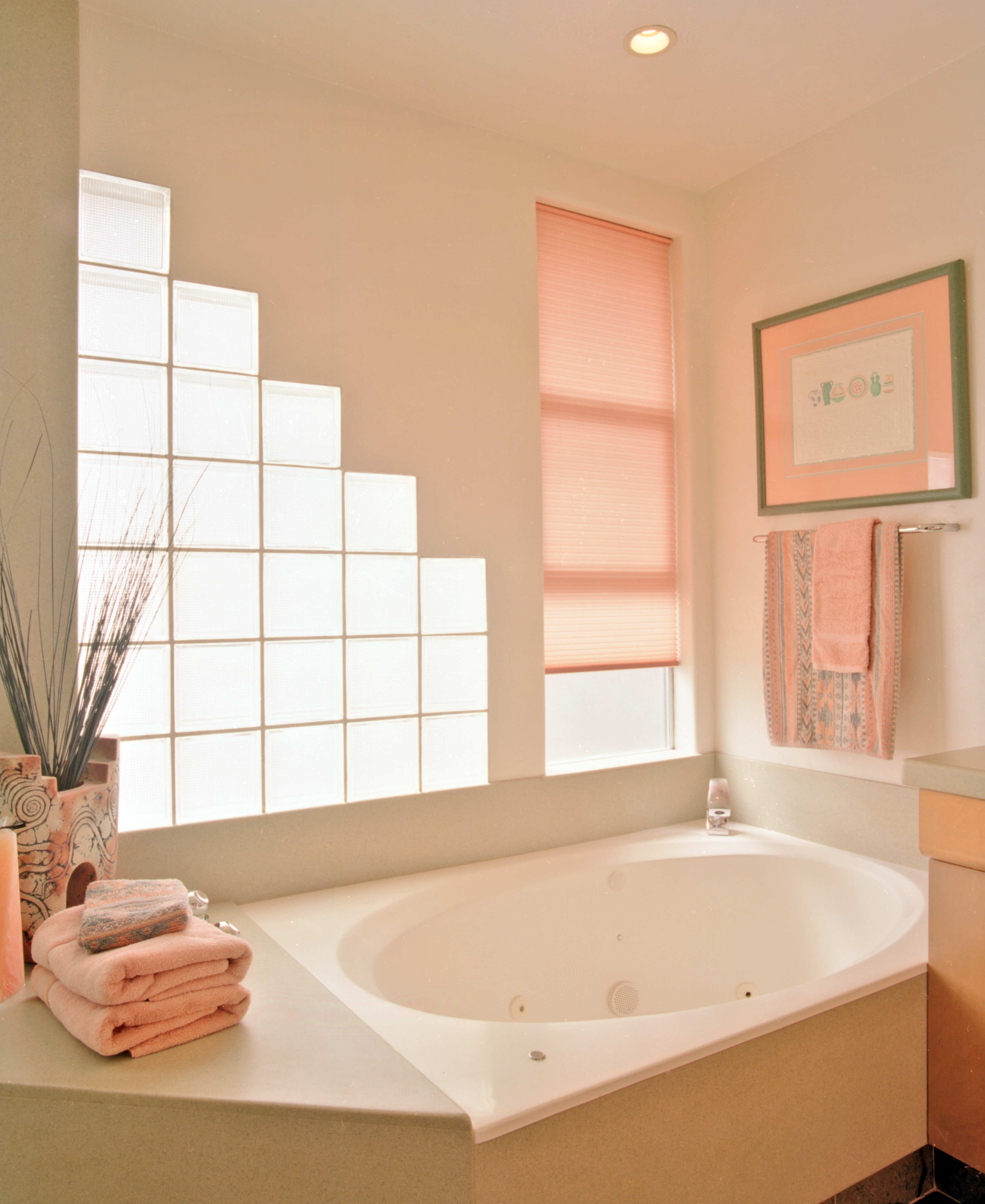 Cultured Granite Bathtub Surround and Backsplashes
Cultured (synthetic) Products are a fantastic way to implement a modern look for your project and still remain cost affordable.  California Crafted Marble offers cultured marble, onyx, and granite so you can create a custom look that is tailored to suit your needs.  Cultured products are an excellent surface for most applications because it is a waterproof, non-porous solid surface, with minimum seams.
Since cultured products are manufactured by pouring a resin and pigment blend into a mold, the possibilities are endless! Care and cleaning are simple as well, and do not require the maintenance that other products demand.
We manufacture our own "Made in the USA" cultured products so we can offer a variety of colors for veining or for a solid look; and they are available in a matte finish, shiny gel coat, and with a slate finish. Check with your sales associate for available colors and stock. Custom colors and molds are available upon request.
Cultured Sinks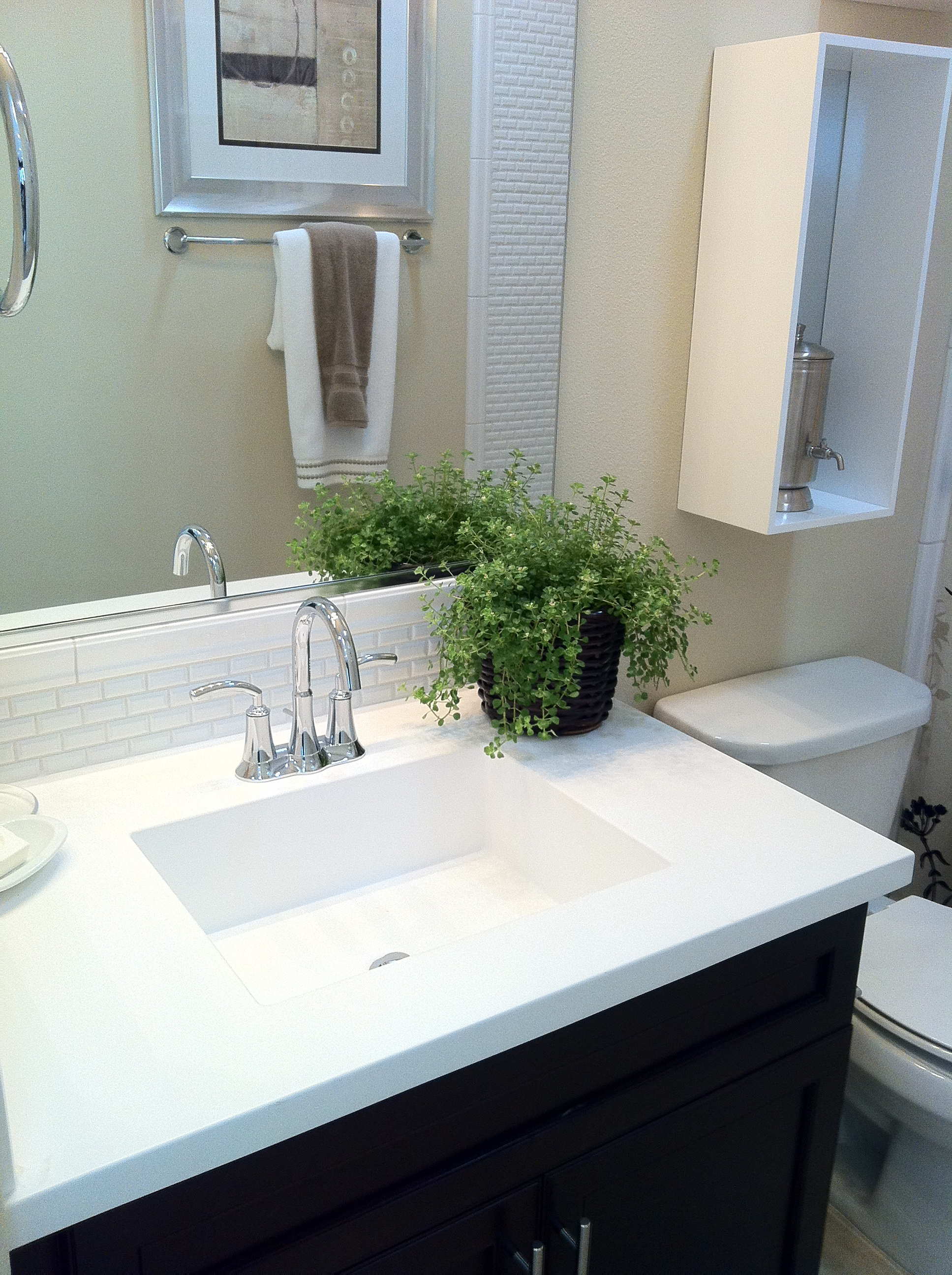 We were told that we have the largest selection of cultured products sinks in our region.  Our collection of integral sinks with a "no seam" look (sinks molded directly into the counter top) offers style to suit your imagination.   Integral sinks offer a benefit by having an easier surface to clean, and not having to caulk and retouch an area after years of use.
Besides integral sinks shaped in oval, shell, recessed rim, rectangle, and square;  we also offer under mount and self-rimming non-cultured models.
Cultured Bathtubs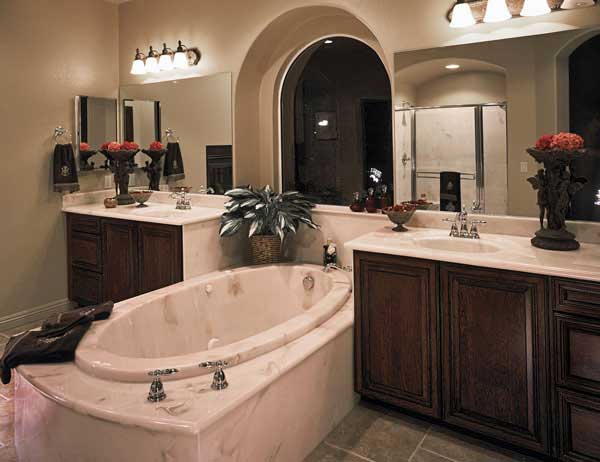 With our proprietary designs, we offer you styles and sizes of cultured bathtubs that you can not get anywhere else.  Our bathtubs are available in all our cultured products.  Tubs can come in self-rimming, as well as undermount styles.  In addition, the versatility of molding allows "in the field" modification of tubs to fit special conditions.  We can literally "cut to fit" and "cast to fit" most of our tubs to accommodate unique situations. This feature is generally not available with other manufacturers.  All our tubs are tested and re-tested continually to the ANSI Z124 series of tests to assure superior stain and shock resistance as well as a variety of other physical characteristics to insure long and carefree service in your home or project.
Cultured Showers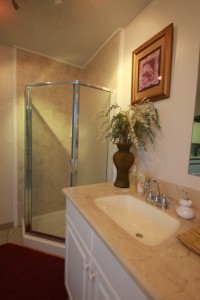 If you want something that is alluring, low maintenance, and economical in place of ceramic tile, then you want to choose the grout-free option of cultured marble, granite, or onyx.  We offer a broad palette of colors, patterns, and finishes to suit your design preference.
 Cultured Shower Pans
To add pizazz to your shower floor, choose from our collection of styles and colors in cultured marble, granite, and onyx.  In Southern California you will not find a company that offers more sizes and styles of shower bases than us.  In general, you will find that we have a variety of shower pan combinations to fit most projects, be it a single household or a multi-unit development.   We also have matching walls and accessories to compliment each shower pan installation.
Cultured Accessories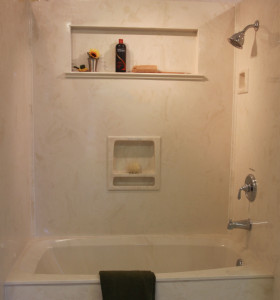 When designing your bathroom, don't forget to inspect our soap dishes, moldings, trims, windowsills, and decorative wall panels that are made especially to compliment our cultured products.
Check out our "Sinks, Accessories, and Services".