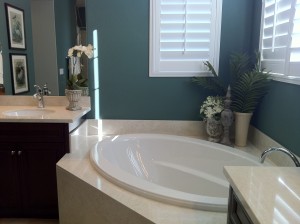 Explore the philosophy of art and longevity that can be found in Engineered Marble.  Engineered marble is recycled natural stone that has been crushed, pressed, and heated with a small amount of resin to create a strong, durable, and irresistible look of marble.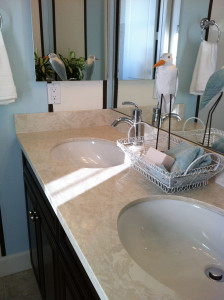 This engineered stone not only showcases its dazzling appearance as an alternative to the classic elegance of marble that you strive to find, but it provides better performance.  The surface of engineered marble is non-porous which makes it heat-resistant and provides a far higher resistance to staining, scratches and bacteria growth which makes it proud to own.
Come visit our Showroom in Santee, California.