The founders of California Crafted Marble, Inc. had an idea – "What if we take years of combined experience in manufacturing and fabricating of materials, and build a company that services both the Residential and Commercial sectors of the construction industry?  What if we paid more personal attention to each customer, to each project, and most importantly, to what our customers value?  And what if we recruit a great team to bring this vision to life, to turn ordinary into the exception?"   These ideas were the inspiration behind California Crafted Marble, Inc. founded in 2010.
From existing residential homes that wanted a bathroom or kitchen facelift, to new homes starting from conception, California Crafted Marble, Inc. included small Commercial projects to their line of business.  A few years later the commercial department was expanded and larger projects were accepted, as well as more sectors in the construction industry – each executed with a dedication for detail.
Nestled in the outskirts of the suburban City of Santee in San Diego East County, California Crafted Marble, Inc. continues to work their magic at the cherished art of traditional craftsmanship, excellence, universal, and passion in making their customers projects become a reality.
The team continues to grow with the industries finest; all handpicked for their experience, depth of skill, knowledge in their craft, and commitment to the company's corporate philosophy established in 2014 in regards to quality products, craftsmanship, and services that makes California Crafted Marble, Inc. proud for years to come.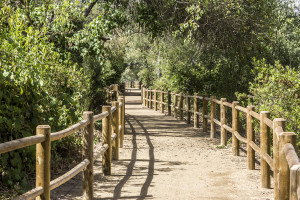 Photo courtesy of Russel Ray
In June 2014, they expanded into the presence of social media, allowing their customers another avenue to discover the "Road to California Crafted Marble, Inc."
Believing that ongoing examination of the company is important to its continued success, California Crafted Marble, Inc. added a "Customer Survey" in March 2015.  They believed that the customer's voice was an important ingredient in analyzing each department to ensure their customers receive the products and service they want and deserve.
In May 2015, they developed a "Waste Not Program" to compliment their "Recycle Program" of remnants.  The "Waste Not Program" was designed to reduce, reuse, and recycle even the smallest pieces of natural stone and quartz.
Through social media, California Crafted Marble, Inc. noticed the increase in followers in reading the company's entertainment and informative blogs.  Therefore, they decided to add "Short Story Blogs" to their website in October 2015 to replace the company's quarterly newsletter.  This provided the ability for every California Crafted Marble, Inc. website visitor to enjoy as well.
In April 2016, knowing that most of us have become conditioned to want things fast, California Crafted Marble, Inc. added a Free and Fast Estimate module to their portfolio of tools to enhance the company's philosophy in regards to exceptional customer service.  Always having the customer in mind when making decisions in all they do, the new on-line estimate form provides their customers another means to actively interact with the California Crafted Marbles Sales Team.  With the customer's involvement in the beginning process, it enables the Sales Team to help deliver a more accurate and professional estimate FREE and FAST.
In March 2018, California Crafted Marble added new top-of-the-line machinery to their family in order to meet the demands of their customers.   One of the most impressive is the BACA Robo Waterjet.  Watching the action of this majestic machine with its robotic arm is intriguing as it conducts its straight and curved cuts with ease and presentation.